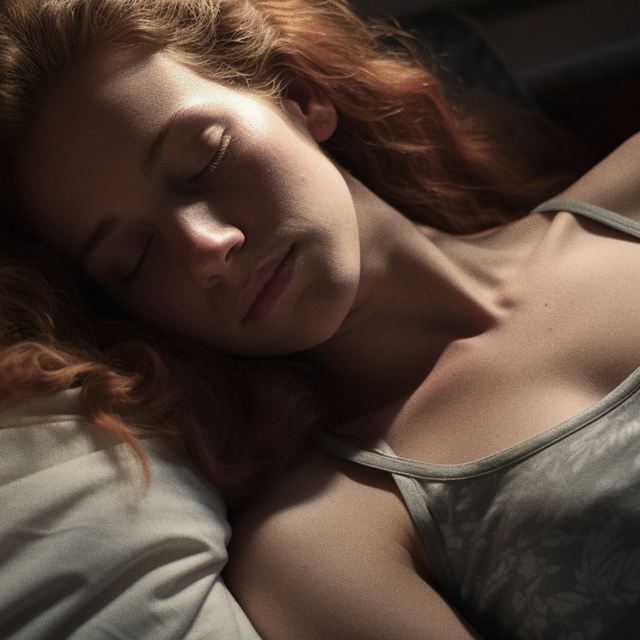 Nutrioz Sleep – Increase the Quality of Your Sleep


240 doses
60-days supply
14,4 ml.
Serving Size: 4 Sprays (0.24ml)
Improves quality of sleep and increases total sleep time.

Helps to reduce the time it takes to fall asleep and reset your body's sleep-wake cycle.

Helps you relieve the daytime fatigue associated with jet lag.

Safe and effective ingredients that do not create addiction.

Use it when it's hard to fall asleep, if you wake up often during the night, if you don't feel rested in the morning, or if your lifestyle doesn't allow you to have a regular sleep routine.

Oral spray is delivered directly into the bloodstream, bypassing the digestive system, ensuring a fast and effective absorption. This makes it an effective alternative to tablets and capsules all while reducing the amount of additives and preservatives.


 
Gluten free, Vegan, Non GMO, No artificial flavours and colours, Made in USA

SUPPLEMENT FACTS
4 Sprays (0.24ml)

| | | |
| --- | --- | --- |
| | ApS* | DV* |
| Melatonin | 1 mg | *** |
| 5-HTP | 1,5 mg | *** |
| L-Theanine | 1,5 mg | *** |
*Amount per Serving **Daily Value*** DV Not established
Melatonin regulates your sleep-wake cycles, helps you to fall asleep and is a potent antioxidant.
(5-HTP) natural amino acid is used by the brain in serotonin synthesis.
L-Teanin natural amino acid is mostly found in tea, it's similar to glutamine and it helps the body to relax and delve into deeper sleep phases.
Other ingredients:
Purified water, solvents: vegetable glycerine, alcohol, natural spearmint flavour, sweetener: steviol glycosides (stevia), preservative: potassium sorbate. Proprietary extract (2.5 mg): Cramp Bark (Viburnum opulus), Feverfew whole herb (Tanacetum parthenium), Ginkgo biloba leaf, Hops flower (Humulus lupulus), Passionflower whole herb (Passiflora incarnata), Peppermint leaf (Mentha piperita), Skullcap whole herb (Scutellaria lateriflora) & Valerian root (Valeriana officinalis).
DIRECTIONS:
Use as a dietary supplement. Before initial use, activate the pump by pressing 4 - 6 times. Shake gently, spray directly into mouth, 4 sprays, and swallow. Use at bedtime only. Each tube contains approximately 240 sprays (60 servings).

WARNINGS:
USE ONLY AT BEDTIME. Not for use by children under 18 years. If pregnant or using a prescription drug, consult a health care professional. Do not take this product if you suffer from an autoimmune disease, depression, diabetes, endocrine disorder or a thyroid condition. Do not use this product while operating a motorised vehicle or heavy machinery.

Manufactured for Nutrioz.com